Hi there!
Here's the latest feed from
Gizmodo
.
Add feeds@feed2email.net to your contact list to make sure you receive all your emails
Make sure to visit feed2email.net to get more feeds sent to your inbox.
To find out which feeds you are subscribed to, or to get further help, just reply to this email.
---
Jul 08, 12:36AM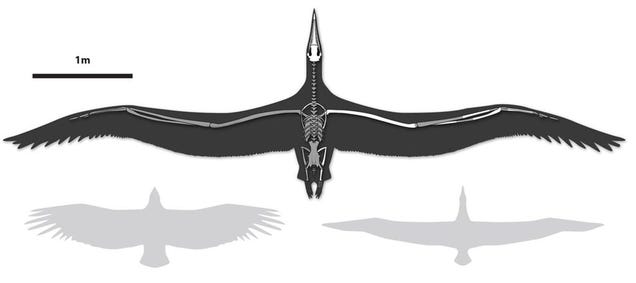 Wow. A newly discovered flying bird species had a wingspan that stretched 24 feet long—as big as some aircraft. That's pretty much a flying giant in the sky that's twice as big as anything that can fly today. In fact, the bird, Pelagornis sandersi, is so ginormous that it exceeds our estimates "for the limits of powered flight."
---
Jul 08, 12:00AM
The Islamic State of Iraq and the Levant, better known as ISIS (or rather ISIL) is currently in the process of tearing Iraq apart from the inside. This is not the sort of brand recognition that Verizon's fledgling e-wallet service, Isis, is looking for. But why not just think of Sterling Archer's employer instead?
---
Jul 07, 11:48PM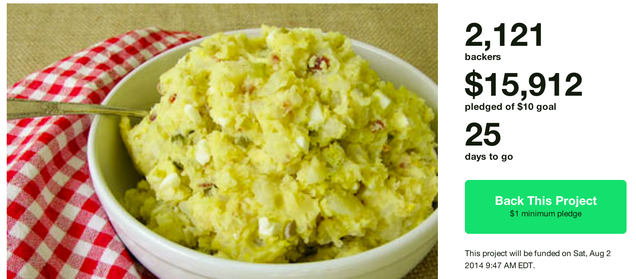 Late last week, amidst an agonizingly slow pre-holiday news cycle, CNET introduced the world to Zack Danger Brown, a Columbus, Ohio native who wanted to crowdfund the making of his very first potato salad on Kickstarter. He wanted $10. He got over $15,000 (and counting). And here, because this is the world we have created, is your Kickstarter potato salad guy think piece. The thought: Kickstarter potato salad guy rules.
---
Jul 07, 11:00PM
It's hot out there folks. It's July, our atmosphere is full of greenhouse gases, and it's hot. So hot, that watching the Swedish chanteuse from iamamiwhoami dancing around on an iceberg and singing "Vista" actually makes me feel better.
---
Jul 07, 10:30PM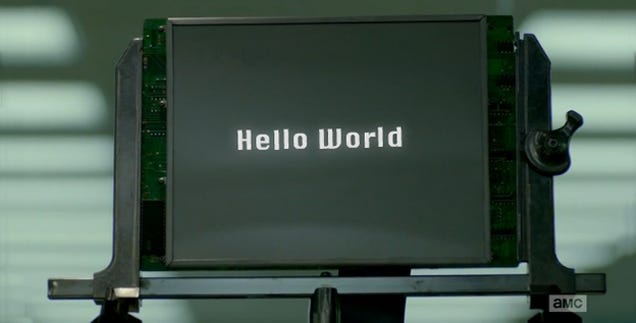 In the most recent episode of Halt and Catch Fire, we see two competing ideas of what it means to make an operating system go head-to-head. The most sincere of which desperately craves a computer with a soul—something the show's characters could stand to gain themselves.
---
Jul 07, 10:00PM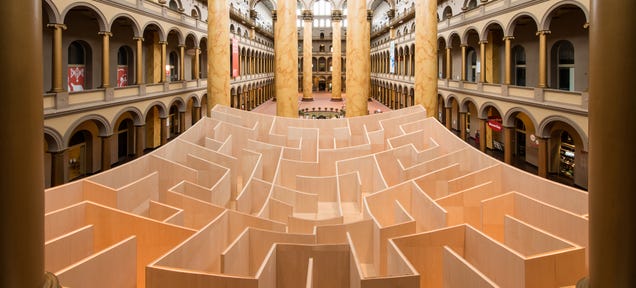 Getting lost in a museum is easy, and aimlessly wandering from wing to wing is a nice, relaxing, not-at-all-claustrophobic way to spend an afternoon. Alternatively you could venture into The BIG Maze at DC's National Building Museum, an on-site installation filled with winding paths, dead-ends, and a cool reveal at the end of the road.
---
Jul 07, 9:40PM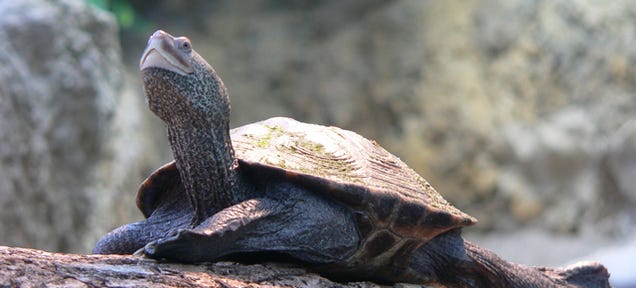 Remember when dozens of mating turtles shut down a whole runaway at JFK International Airport in 2009? It was only the start of a turtle invasion that has vexed travelers and perplexed biologists for years. But we may have figured out why turtles are all over the tarmac, and it has to do with raccoons.
---
Jul 07, 9:20PM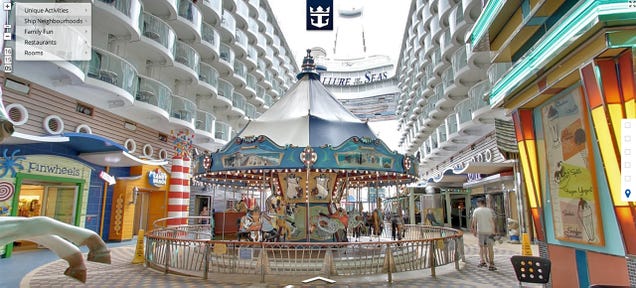 At 1,184 feet long and weighing in at 222,900 tons, Royal Caribbean's Allure of the Seas is the largest cruise ship ever built. It's able to carry 5,400 passengers—plus crew—and with on-board amenities like a skating rink, a miniature golf course, surfing simulators, and a merry-go-round, there's little need to ever leave the ship.
---
Jul 07, 9:00PM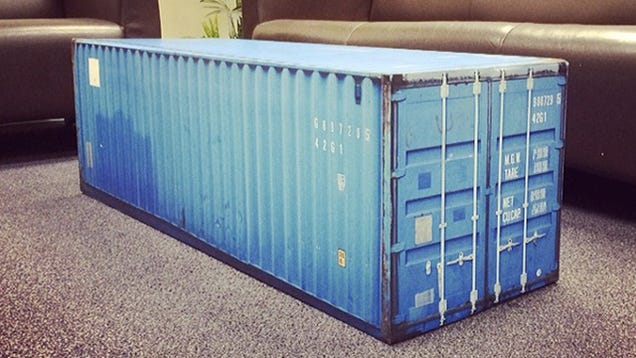 Ornately carved wood and beveled glass are the typical ingredients that go into a coffee table—but that doesn't suit everyone's tastes. If your living room, den, or even office has opted for more of an industrial look, a tiny shipping container table is the perfect place to stack magazines and coffee table books.
---
Jul 07, 8:40PM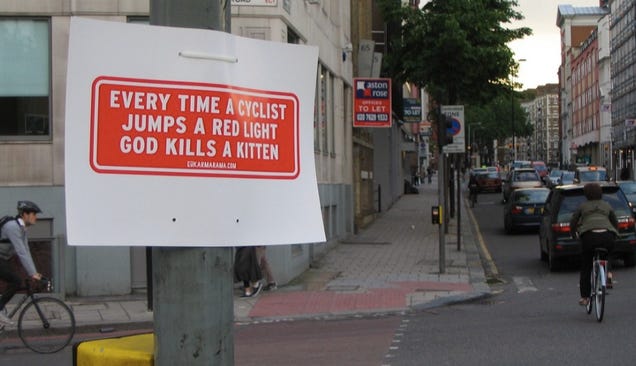 Scott Simon's bio on the NPR website describes him as "one of America's most admired writers and broadcasters," and it's tough to argue with that. As a Peabody-winning journalist with decades of experience, Simon's credentials are unimpeachable, and as the Saturday host of Weekend Edition, he regularly shows himself to be all the things you want a radio host to be: thoughtful, avuncular, well-informed, and above all, smart.
---
Jul 07, 8:20PM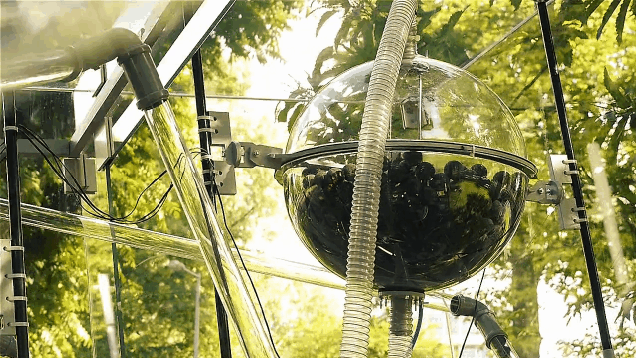 If you know what a "Time Projection Chamber" or "Proton Synchrotron Booster" is, you're probably a physicist. And if you can explain them to non-physicists, you're a hero. This complicated glass model attempts to make understanding particle physics a little bit easier—with the help of a vacuum cleaner and 500 feet of tubing.
---
Jul 07, 8:00PM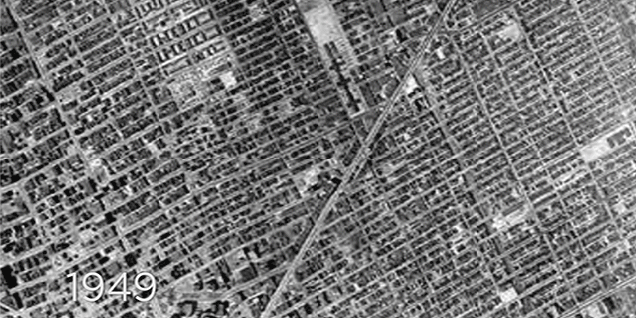 While searching for images of highway interchanges in urban areas, I came across these historic aerial photos of Detroit on a message board, showing how the city fabric has slowly eroded. It's a remarkable record of a process that has scarred many other American cities.
---
Jul 07, 7:40PM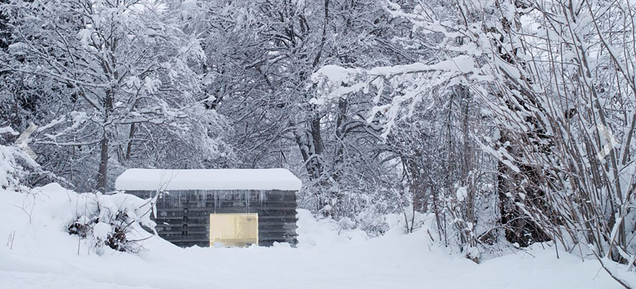 If you didn't know know better, you'd think the Refugi Liepthaus in the Alps was just another quaint log cabin from afar. But if you get close, you'll realize that those ridges on the walls are not logs but a beautiful brutalist exterior. It's awesome.
---
Jul 07, 7:27PM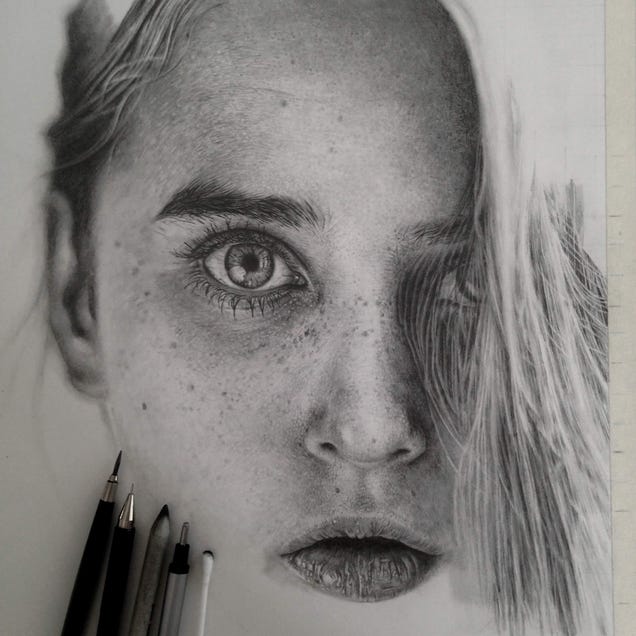 I can't help but to admire the technical prowess of Malaysian illustrator Monica Lee. Whether you are a fan of photorealistic art or not, it's impossible to ignore her skills. Her control of graphite and paper is complete.
---
Jul 07, 7:20PM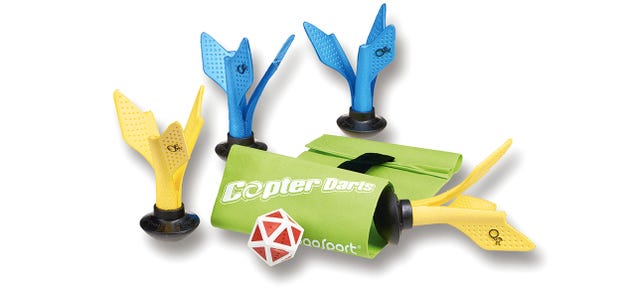 Remember lawn darts? Unless you grew up during the 1980s you don't because the government decided that people lobbing giant darts with four-inch pointed metal spikes on the end was a terrible idea—so they were banned. But these Copter Darts appear to provide a similar type of lazy summer afternoon gameplay, minus the risk of sending your opponents to the hospital.
---
Jul 07, 6:57PM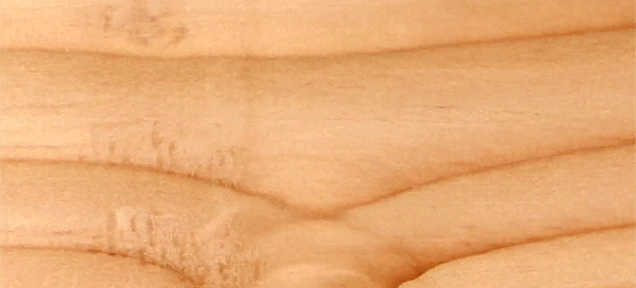 Colossal caught this hypnotizing time-lapse video created by Keith Skretch, made by shaving a wood plank millimeter by millimeter and photographing every step. Hypnotizing.
---
Jul 07, 6:40PM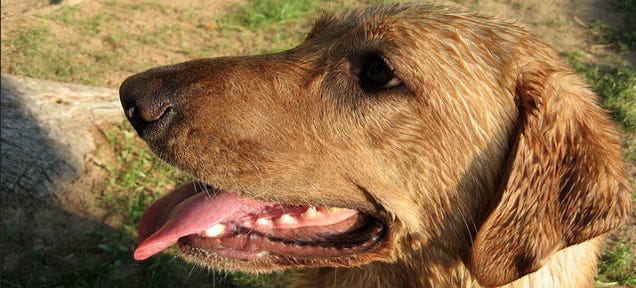 Police departments have long used dogs in their work, training canine squads to detect bombs and drugs. The Connecticut State Police have recently trained dogs to sniff out electronics as part of a new strategy to go after child pornographers.
---
Jul 07, 6:20PM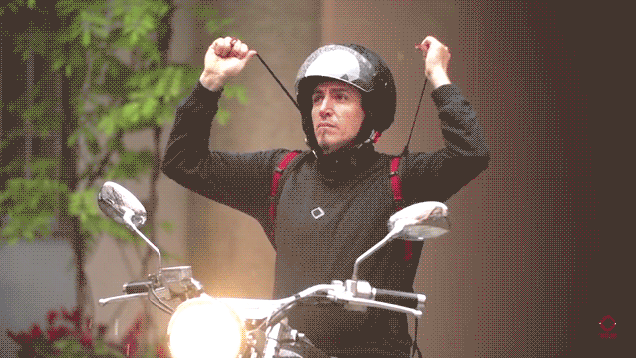 Designed for motorcycle riders and cyclists who quickly need to protect themselves from a sudden downpour, the Funnell backpack actually looks useful to anyone who commutes without a car. With a quick tug on a couple of straps, a full-on raincoat deploys from the top of the backpack, keeping both the wearer and the pack itself protected and dry.
---
Jul 07, 6:00PM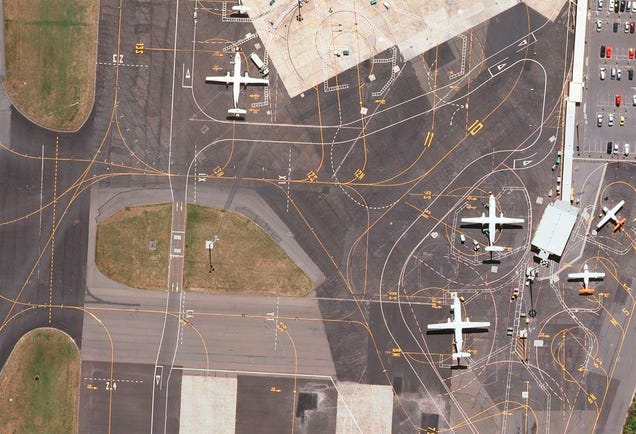 Airports have fascinated Lauren O'Neill all her life. One day, thinking how they would look from above, she decided to go to Google maps and find out. She came across these amazing pictures and made a selection called Holding Patterns.
---
Jul 07, 6:00PM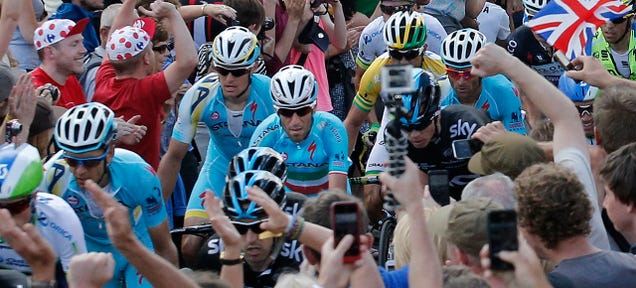 These days it's not enough to stand on the side of the road and watch as Tour de France riders blaze past on their quest for le maillot jaune. Nor is it enough, it seems, for spectators to grab a quick snapshot. Everyone wants le selfie (Translation: a Selfie), and it could get somebody killed, or at the very least pretty damn hurt.
---
Jul 07, 5:44PM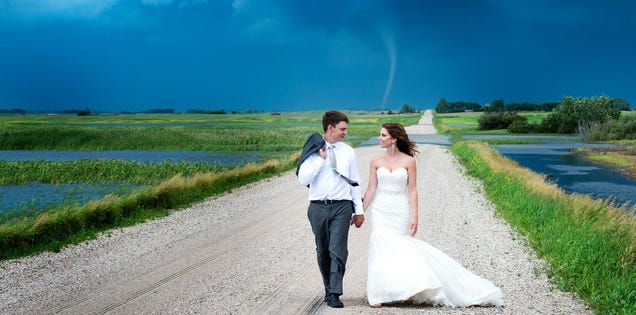 Why are people taking wedding photos in the middle of natural disasters? Is this becoming a new photo fad? Last week we had Josh Newton's photos in the middle of a raging fire in Oregon. Today we got Colleen Niska's photoshot with a tornado as the backdrop.
---
Jul 07, 5:40PM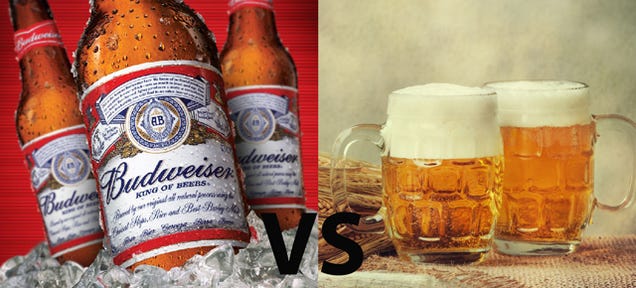 We all sort of have an idea of how it works: craft brew is lovingly hand-coaxed into existence, while commercial brew is rattled around in big, scary machines, right? Well let's see with our own eyes. The good folks at St. Louis Public Radio have done a fun GIF series peeking inside the operations of both Anheuser-Busch and a tiny microbrewery.
---
Jul 07, 5:21PM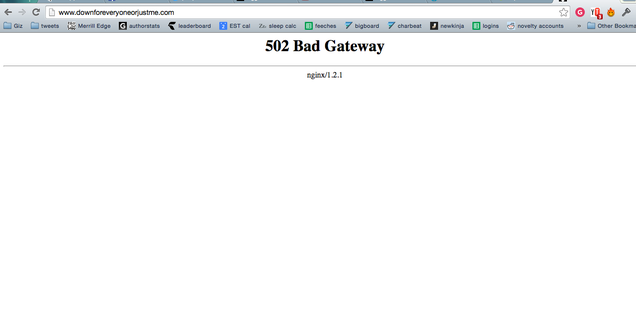 Downforeveryoneorjustme.com is the site we all use to figure out if sites are actually down or not. But right now, that site appears to be down. I think? Is it really down? Or is it just me? I can't tell.
---
Jul 07, 5:20PM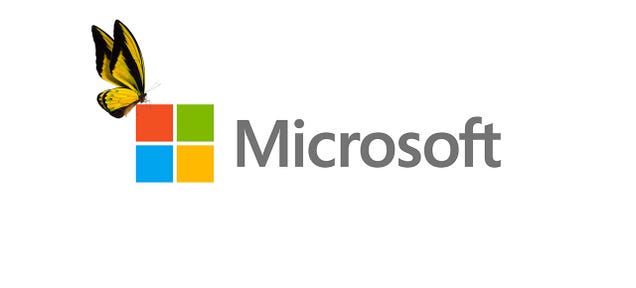 Microsoft has struggled to keep up in the device marketplace in recent years. So much so that the company is exploring some pretty insane inventions, including a robotic butterfly that talks to wearable devices and responds to its owner's mood. It's sort of like your own mechanical dæmon.
---
Jul 07, 5:05PM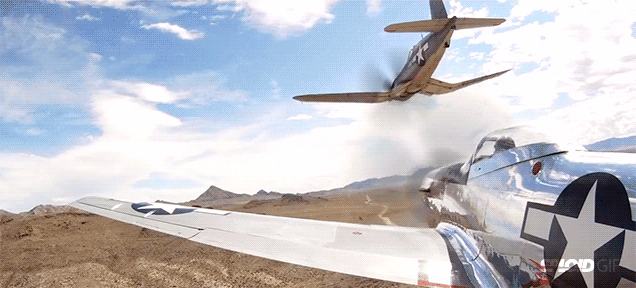 This ad for Breitling is actually quite bad, but it's rare to see the P-51 Mustang and the F4U Corsair—two of the most beautiful aircraft ever created—filmed with such exquisite photography. They look magnificent.
---
---
If at any time you'd like to stop receiving these messages, just send an email to feeds_gawker_com_gizmodo_full+unsubscribe-zeit_zeit.hightech01=blogger.com@mail.feed2email.net.
To stop all future emails from feed2email.net you can reply to this email with STOP in the subject line. Thanks