Hi there!
Here's the latest feed from
Gizmodo
.
Add feeds@feed2email.net to your contact list to make sure you receive all your emails
Make sure to visit feed2email.net to get more feeds sent to your inbox.
To find out which feeds you are subscribed to, or to get further help, just reply to this email.
---
May 10, 11:00PM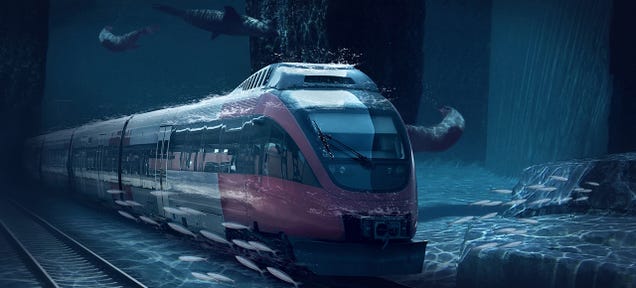 A lone report in China's state-run Beijing Times claims the nation is already in discussions to build an 8,000+ mile railroad connecting China, Russia, Canada, and the U.S.—including a 125 mile undersea tunnel spanning the Bering Strait. Forget taking this with a grain of salt, you're gonna need the whole shaker.
---
May 10, 10:00PM
When you think of Disney animation, you probably envision cartoons drawn either by hand or computer. You probably don't think of little light-up robots that zip around a tabletop to make dot-matrix designs. But that's exactly what Disney Research came up with in Display Swarm, a research project that makes an animated display out of mini robotic pixels.
---
May 10, 9:00PM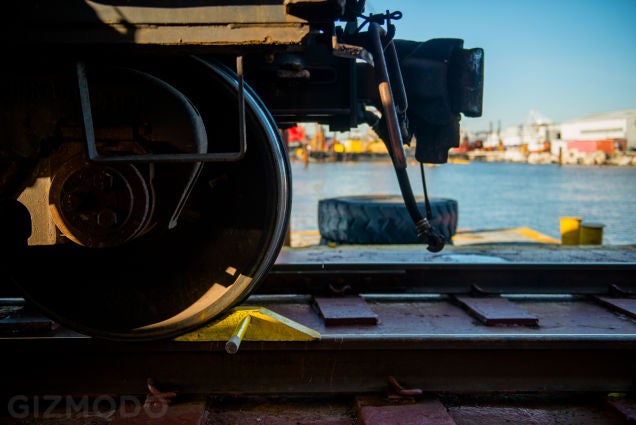 This week in Tech Reads: DIY electronic brain stimulation, a chat with the man who invented the browser tab, the strange hi-caffeine soda that fuels Germany's hackers, and so much more!
---
May 10, 8:37PM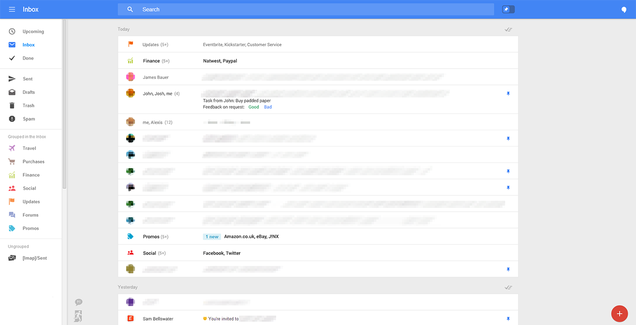 Geek.com seems to have spotted an experimental new web Gmail layout that replaces the left-side control panel with a slide-in menu, uses pins instead of stars, and adds a "reminder" feature—all within a heavily-redesigned layout. No word if this test setup will ever roll out to users. [Geek.com]
---
May 10, 8:34PM

New York-based Artist James Haggerty creates crazy mosaics out of staples. Thousands and thousands of staples. The amount of detail in his series of Star Wars characters is insane! The Darth Vader piece alone was made with 10,496 multi-colored staples.
---
May 10, 8:09PM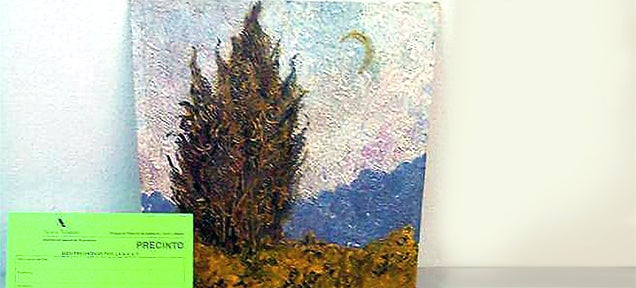 Agents from the Agencia Tributaria—the Spanish IRS—announced the find of a priceless Van Gogh which disappeared from the Kunsthistorisches Institut in Vienna, Austria. Dated in 1889, the painting "Cypress, sky and field" was discovered in a safe deposit box that belonged to a Spanish fraudster.
---
May 10, 8:01PM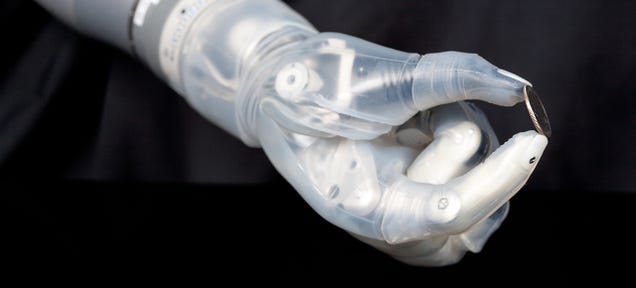 Dean Kamen's DEKA Arm is an electronic prosthetic that mimics natural arm and hand movement with an amazing level of finesse. It's controlled by electrical signals from the wearer's muscles. This week, the DEKA Arm became the first muscle-controlled prosthetic approved by the FDA for sale to the general public.
---
May 10, 7:00PM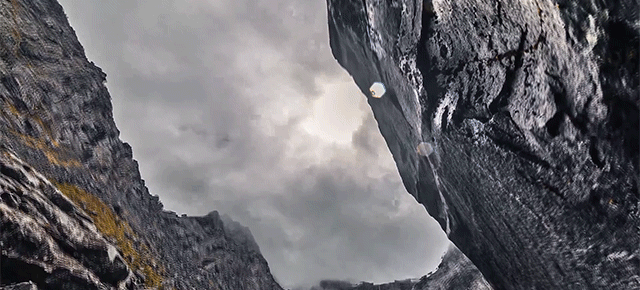 Super-sharp 4k video, in the right hands, is powerful technology . Witness the grandeur of New Zealand's dreamlike landscapes, brought straight to you by Martin Heck.
---
May 10, 6:50PM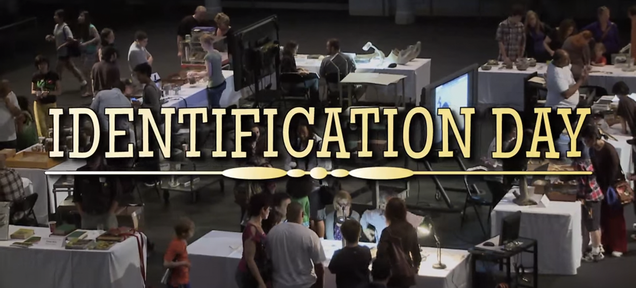 The American Museum of Natural History is one of Gizmodo's favorite places in NYC, and today's an especially cool day to visit: it's Identification Day, when you can bring in your fossils, unidentified plants, unknown family heirlooms, or just about anything else old or unusual, and have it identified by museum experts. It's like Antiques Roadshow for bones!
---
May 10, 6:00PM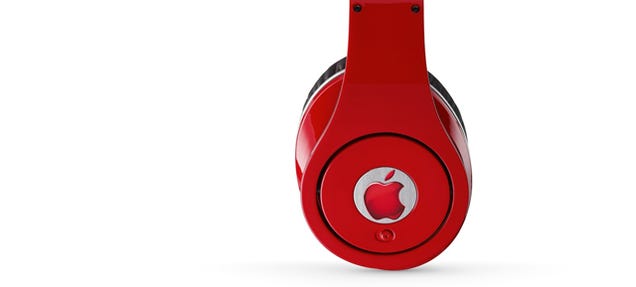 Well it's been a busy week here at Gizmodo. We've been following the unexpected news around Apple and Beats by Dre, debunking more viral images that are totally fake, checking out awesome tech at Bell Labs, and so much more! Here's what we've been doing all week.
---
May 10, 5:00PM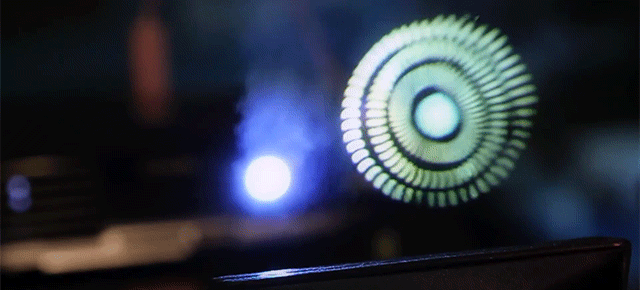 Holograms are super cool , but they're hard to make at home. Pepper's Ghost, on the other hand, is a relatively simple 19th century optical trick that looks like a 3D hologram and brought a very dead Tupac Shakur back to the stage . And Joey Shanks is here to show us how to rig up a system to bring Pepper's (or Tupac's) ghost to your home.
---
May 10, 4:00PM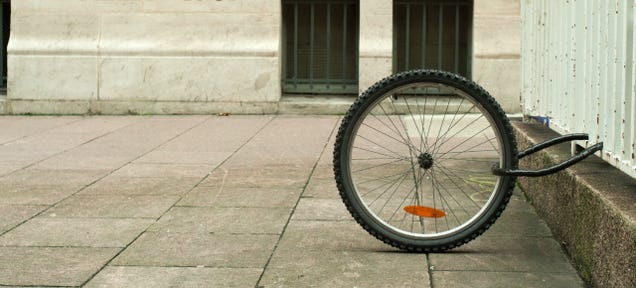 Bike theft is a major problem throughout America with an estimated 800,000 to 2 million bikes going missing each year. That's a cost of nearly $50 million—and that's just the small minority of thefts that are actually reported. And with ever increasing numbers of urban commuters forgoing cars for bikes, this silent epidemic only stands to get worse.
---
May 10, 3:00PM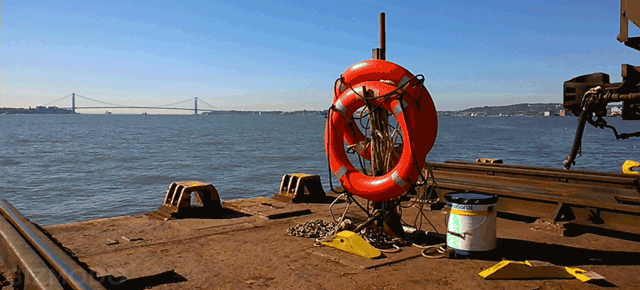 The only two options that freight trains have for accessing the east side of the Hudson River are to cross a bridge in Albany—140 painstaking miles North of New York City—or to ride a rail barge across the Hudson through the highly efficient marine-rail operation run by NYNJ Rail in Jersey City.
---
May 10, 2:00PM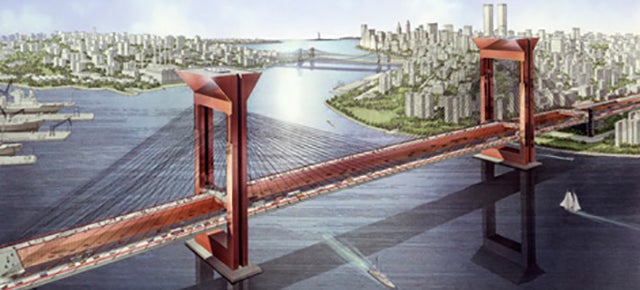 The Williamsburg Bridge has spanned the East River since 1903, connecting what's now Brooklyn's most notoriously hip(ster) neighborhood to Manhattan. In the 1980s, the bridge was in serious disrepair—and architects wanted to replace it with a mirror-finish masterpiece topped with a restaurant. Imagine the view!
---
May 10, 1:00PM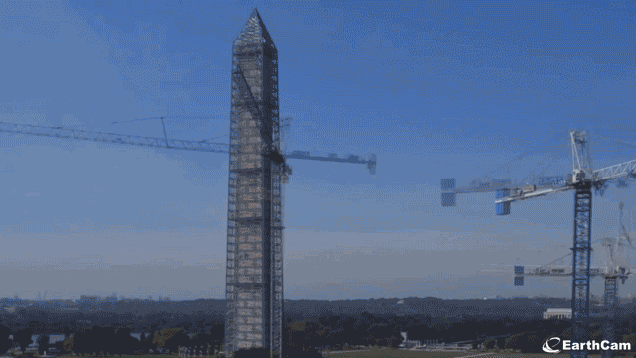 A few months ago, we got a glimpse of the amazing restoration work going on at the Washington Monument, which sustained more than 150 structural cracks during a 2011 earthquake. But a new time lapse from EarthCam illustrates the entire project in 80 seconds—and it's awesome.
---
May 10, 10:53AM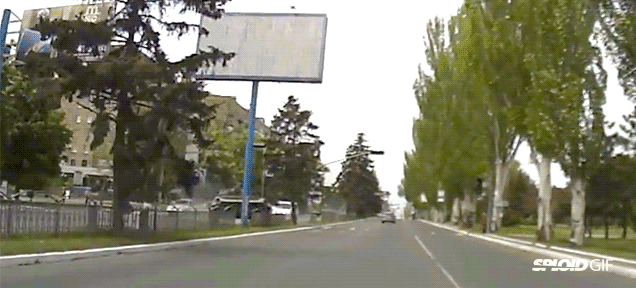 A car dash cam in Mariupol—an Ukrainian city 310 miles (500 kilometers) from Crimea—captured this tank wreaking havoc through a street, smashing through a billboard, and invading road lanes going in the opposite direction. Luckily, the car driver avoided a potential collision and continued to drive like nothing had happened.
---
May 10, 8:06AM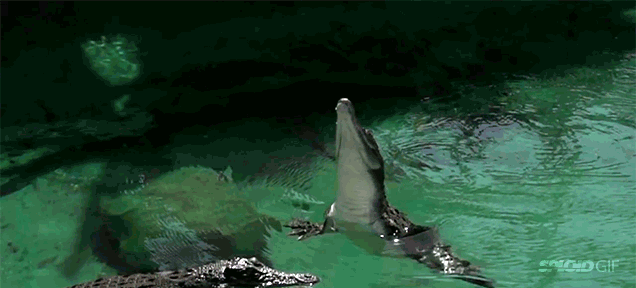 It's hard to believe how effortlessly and elegantly this crocodile goes out of the water. It looks like he's actually swimming vertically into the air, as if he weren't aware of the laws of physics and the differences of density between liquid and gas. Impressive animal (that freaks the hell out of me.)
---
May 10, 7:13AM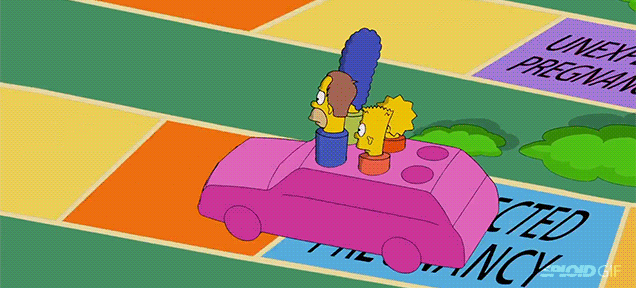 I love this Sunday's Simpsons couch gag because it's really dark comedy—like life itself. Take a look.
---
May 10, 1:06AM

Francois Dourlen is a photographer who also has a clever running gag for the Internet to enjoy: he splices in movie and TV shows from his iPhone to make them look as if they're happening in real life. It's not always as obvious as Pam Anderson running on the beach either, sometimes it's as ridiculous as Bruce Willis from Die Hard crawling out of your microwave.
---
May 10, 12:18AM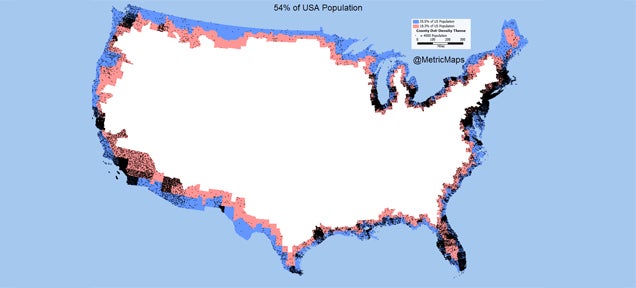 Reddit user metricmapsore made this great visualization showing how our country is divided and found that more than half of the entire US population—54% that is—live on the edges of the map. It makes sense, that's where the biggest cities are and thus, that's where the people are. Why would anyone live anywhere else!
---
May 09, 11:35PM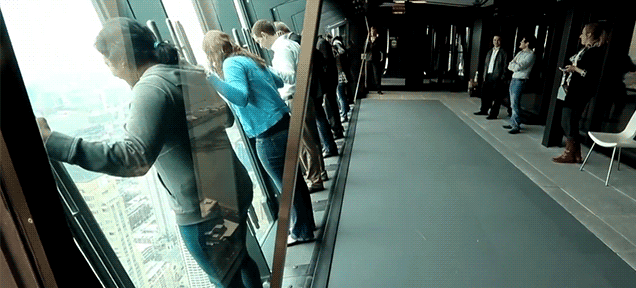 Holy crap. The John Hancock Tower in Chicago rolled out a snazzy scary new attraction for people who visit the top of the skyscraper: windows that tilt down to give you a better view of the ground beneath you. It's like a roller coaster ride for those afraid of heights (that would be me). Just stand next to the window and it'll tilt itself down like you're falling.
---
May 09, 10:31PM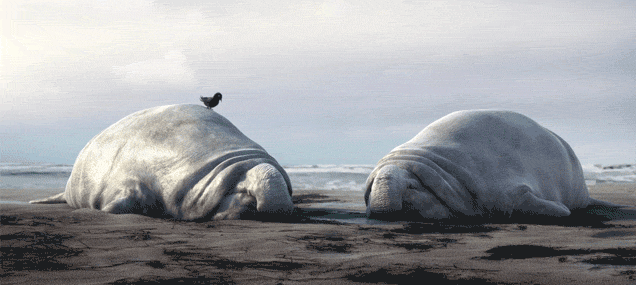 That stupid bird—it could be a mosquito, a fly, the hot wind, plans I don't want to follow up on, a lost remote, commercials, pop up ads, a computer fan running, whatever—that keeps bothering me when all I want to do is nothing and not move and never think is the absolute worst. These two CGI pinnipeds capture that unwavering commitment to do nothing so perfectly.
---
May 09, 10:30PM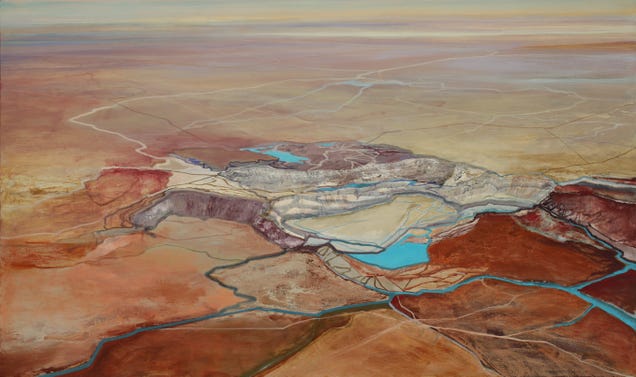 What kind of work would the legendary landscape painters of the 19th century be making if they were alive today? Look no further than the painter Philip Govedare, who depicts 21st century landscapes transformed by mining, dredging, and human civilization in general.
---
May 09, 10:20PM
We often think of solar-powered devices as pretty new. But we've been harnessing the sun since long before the first practical solar cell was introduced back in 1954 . For instance, in these solar-powered contraptions from a 1937 Popular Science film — including the amazing fridge that turned sunbeams into ice cubes in just two hours!
---
May 09, 10:20PM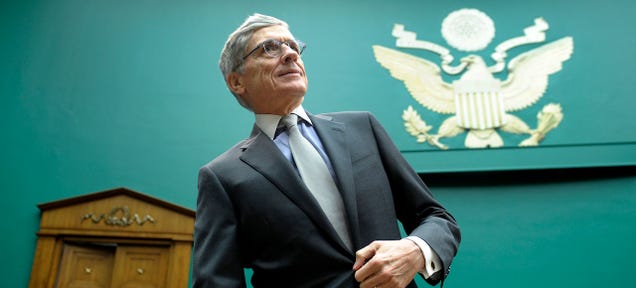 Despite a plea from one of its commissioners and much of the public to delay the decision, the FCC will forge ahead with its widely criticized plan for net neutrality—though the plan hardly seems neutral. Chairman Tom Wheeler explained the logic in a letter to over 150 tech companies, begging them to trust the agency to protect the Open Internet. The vote will take place on May 15.
---
---
If at any time you'd like to stop receiving these messages, just send an email to feeds_gawker_com_gizmodo_full+unsubscribe-zeit_zeit.hightech01=blogger.com@mail.feed2email.net.
To stop all future emails from feed2email.net you can reply to this email with STOP in the subject line. Thanks