Hi there!
Here's the latest feed from
Gizmodo
.
Add feeds@feed2email.net to your contact list to make sure you receive all your emails
Make sure to visit feed2email.net to get more feeds sent to your inbox.
To find out which feeds you are subscribed to, or to get further help, just reply to this email.
---
Mar 28, 9:53PM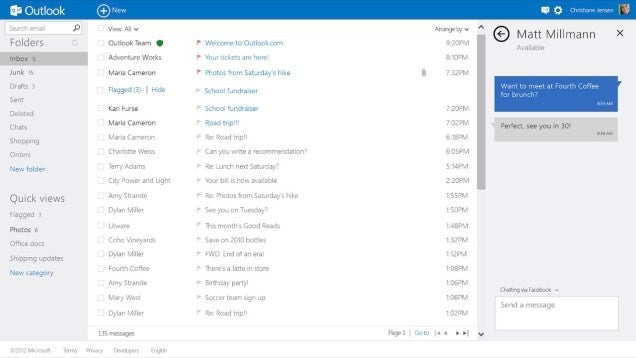 After last week's uproar over Microsoft's 2012 snooping in a blogger's Hotmail account , the company says it will no longer perform its own email snooping in criminal cases. In an official blog post today, Microsoft Executive Vice President Brad Smith said that, effective immediately, when investigations occur, "we will not inspect a customer's private content ourselves. Instead, we will refer the matter to law enforcement if further action is required." Which sounds like what should've been protocol in the first place.
---
Mar 28, 9:40PM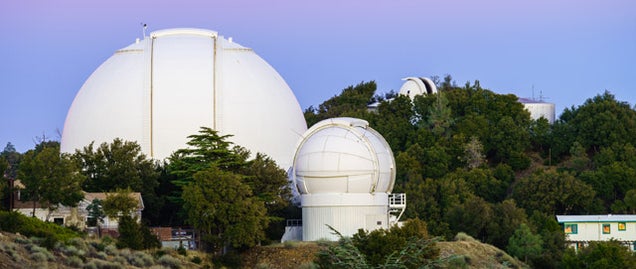 Exoplanets—planets orbiting stars that aren't our Sun—seem to be popping out of the cosmic woodwork now that we know where and how to look for them. The Kepler mission alone has discovered 961 of them, and it's only looking at a tiny sliver of distant space. Just think of how many we'll find when the new James Lick robotic telescope comes online and starts surveying one thousand of our closest solar neighbors.
---
Mar 28, 9:20PM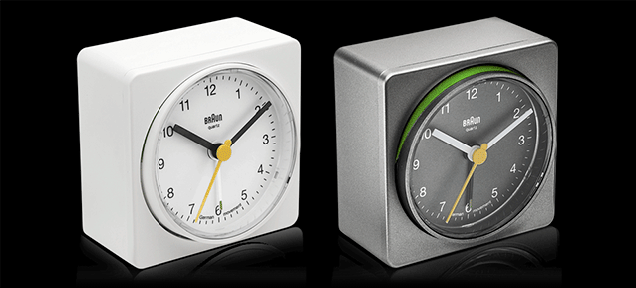 Dieter Rams left a lasting legacy at Braun that still influences the products the company creates today. Just take a look at this simple analog alarm clock, that's found a clever way to compete with all the other monstrous smartphone docks vying for space on your bedside table.
---
Mar 28, 9:13PM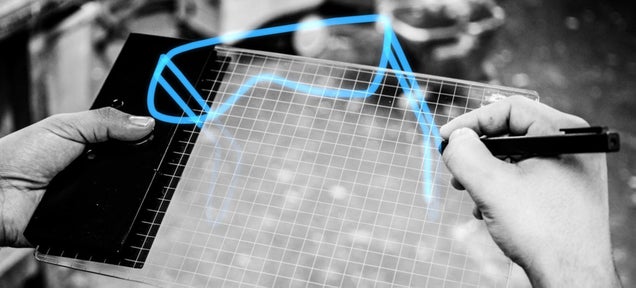 Gravity is a pen and pad that allows to sketch in 3D space using augmented reality. The cool patent-pending system hardware and software system has gone through several working prototypes and now they are looking to start manufacturing. Check out the video—it's pretty cool.
---
Mar 28, 9:00PM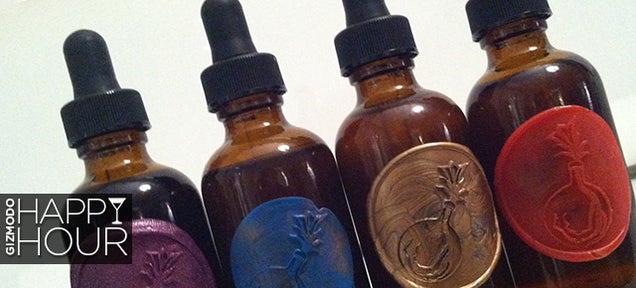 By day, Rachel Meyer is a plant evolutionary biologist researching crop genomics at NYU. But, by evening and weekend, she is on a mission to get more botany into your cocktail—and she's shared an exclusive new drink recipe with Gizmodo to show how.
---
Mar 28, 8:40PM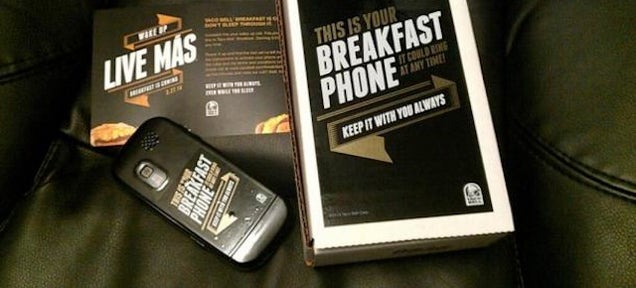 Recently, Taco Bell sent out 1,000 free phones to "social influencers" to promote its unholy bastardization of what it means to be a breakfast taco. Unfortunately for one unwitting participant, his gift also came attached to bill collectors, court orders, and one charge of truancy.
---
Mar 28, 8:30PM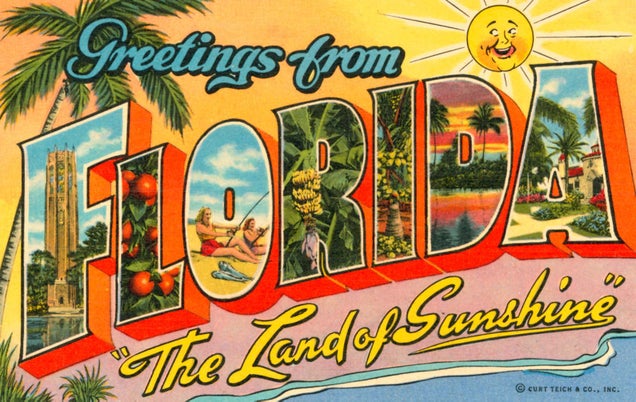 This week we have an incredibly old glass capsule that was smashed open in London, a grunge-era capsule unearthed at a Washington McDonald's, and a huge new capsule in Florida that may shock you.
---
Mar 28, 8:30PM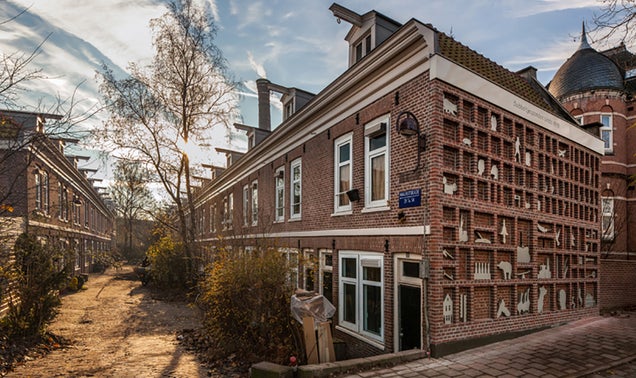 The exterior of this brick home in Amsterdam was transformed by Studio Wessels Boer into a large-scale curio case to commemorate its role as one of the original Dutch "dime buildings," an early, 1870s-era attempt at cooperative housing. Each of the custom-made cut-outs tells a story about either the history of the place or a personal narrative from a current resident. [Lustik]
---
Mar 28, 8:20PM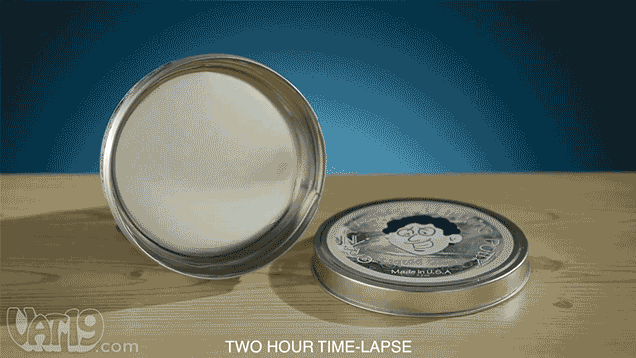 Play-Doh's all well and good when it comes to entertaining a toddler. But when you grow up, you need science to deliver something a bit more captivating. And what could be a better way to waste away the hours at work than with a handful of crystal clear putty that looks like liquid glass?
---
Mar 28, 8:00PM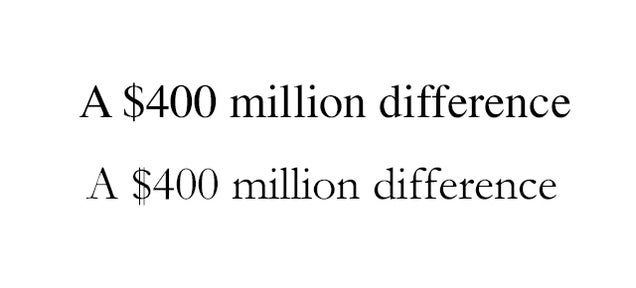 Of the many schemes to make the government more efficient, this is probably the only one that involves typography. A middle schooler in Pittsburgh has calculated that by simply switching the typeface used in government documents from Times New Roman to Garamond, it would save taxpayers $400 million in ink.
---
Mar 28, 7:54PM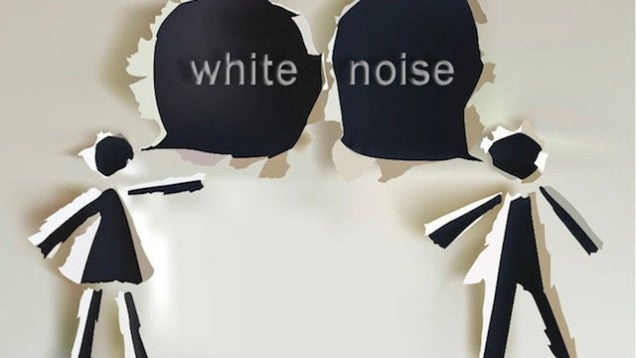 You're already thinking about beer. Or at least, we're already thinking about beer (labels at least) . It is Friday, which means it's only appropriate. Your attention is probably waning as you hit that last stretch before it's really really the weekend. So while you're killing time, come chat with us about whatever the hell you want.
---
Mar 28, 7:40PM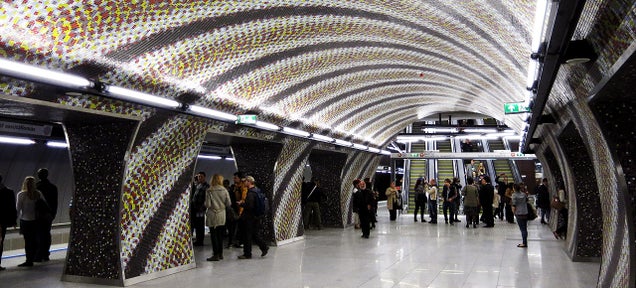 After ten years of extremely expensive, slow, and politically messed up construction work–it is a long and sad story of government corruption and incompetence–Budapest, the Hungarian capital, got its fourth metro line today. Despite its ill-fated genesis and controversial usefulness, the Metro 4 is an amazing engineering, architectural, and artistic achievement, a mix of stunning concrete structures and trippy ornamentation. It looks stunning.
---
Mar 28, 7:20PM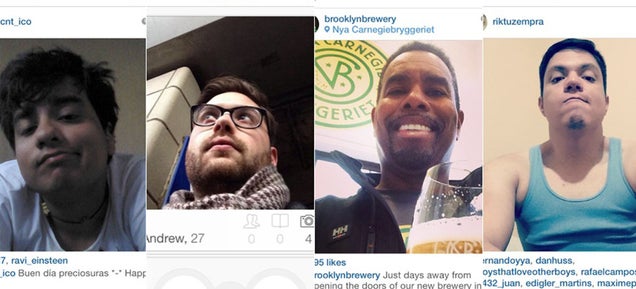 You have a good side and a bad side, but everyone's bad side is a photo taken from the crotch looking up. There's a specific type of selfie that's taken like the photographer was holding the phone in his or her lap. They're not okay and no one looks good from that angle. If you're going to take a selfie, don't make it this one.
---
Mar 28, 7:00PM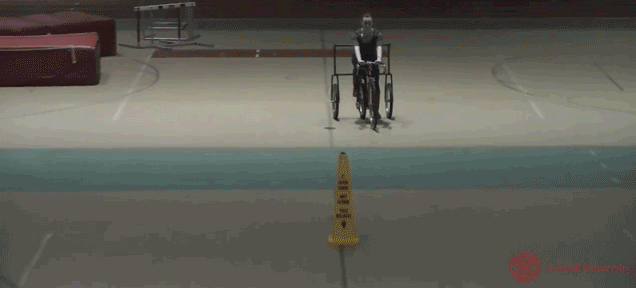 Gravity is the sworn enemy of any cyclist. Succumb to its force while you're on two wheels, and you'll end up bloody and bruised. But like any superhero's nemesis, gravity justifies a bike's very existence, because without it, you'd never be able to steer. Strap on a helmet, this is gonna get weird.
---
Mar 28, 6:40PM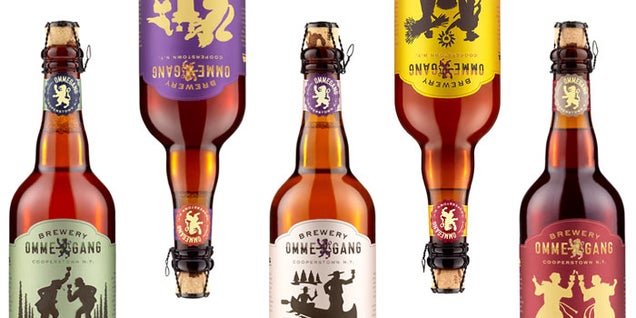 The New York Times has been stepping up its beer coverage this week, with a hilarious piece on a pair of identical twin brewmasters who hate each other's guts and an equally amazing design critique of beer labels by storied graphic designer Milton Glaser.
---
Mar 28, 6:20PM
When patience is short and waits are long, squeezing onto the bus becomes a mad, lawless scramble. And that won't do if your buses have to transport 100,000 passengers a day, like Vancouver's extremely busy 99 line. So transportation planners got out a camera and some tape—you can watch the results in this transfixing time-lapse video.
---
Mar 28, 6:00PM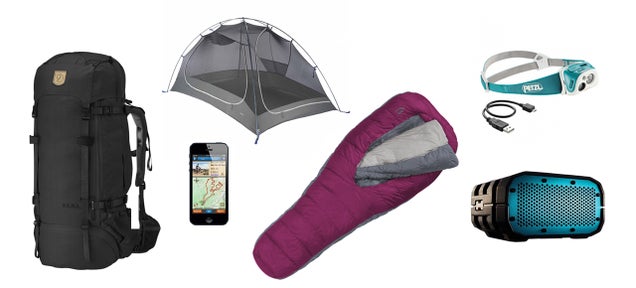 The snow melt is running into rivers, giving the grass its first glimpse of sunlight in months. It's warm enough to trade your down parka in for a light jacket, and, any day now, wildflowers will light up the meadows. It's spring, people. Who else is amped to camp?
---
Mar 28, 5:45PM
Today at REI, take 20% off the two best GoPro cameras around with promo code SAVE20. The catch is that you'll need to be an REI member to use the code, which costs $20 for a lifetime membership. Just add the membership to your cart along with the promo code, and you'll see the discount reflected on the camera.
---
Mar 28, 5:40PM
Humans are the worst—there's no denying it. But isolating yourself from the rest of humanity doesn't exactly come with the best track record either. Now, though, you can get the best of both worlds thanks to SociBot-Mini, a depth-sensing, mood-reading, friends'-identity-stealing disembodied robot torso.
---
Mar 28, 5:20PM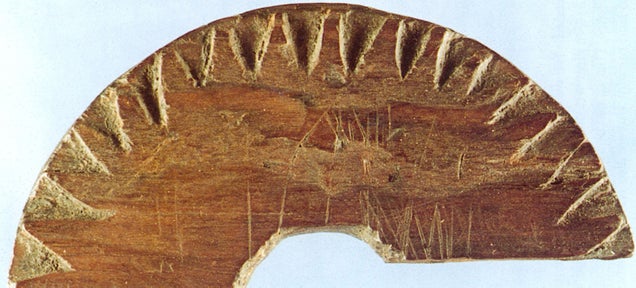 Even the best Eagle Scout prefers to navigate during the day. The Vikings, apparently, would have laughed at such a preference—according to new research, the North Atlantic seafarers' sun compass was so advanced it even worked after dark, thanks to clever engineering and mystical crystals.
---
Mar 28, 5:00PM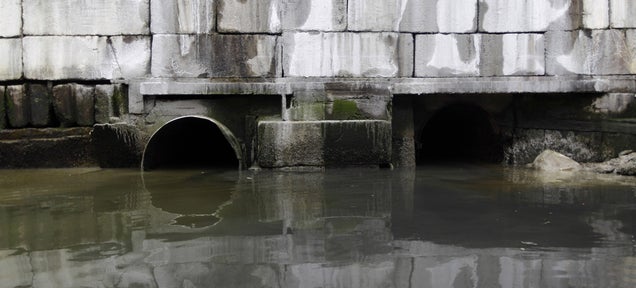 Underground in places nobody likes to look, bacteria are doing terrible things to our sewage pipes. The concrete pipes that carry our waste are literally dissolving away, forcing engineers into a messy, expensive battle against tiny microbes.
---
Mar 28, 4:40PM
When you're shuffling a deck of cards, you're trying your best to ensure everything gets as mixed up as possible. But it turns out you might not have to try so hard. In this wonderful TedEd animation, Yannay Khaikin outlines the staggering number of ways a deck of 52 cards can be arranged.
---
Mar 28, 4:20PM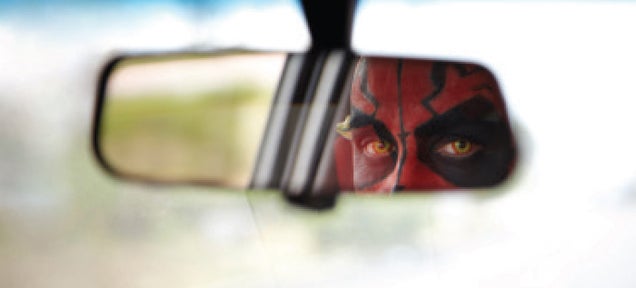 Darth Maul has probably made you a coffee—at least if you've been to Mexico City. This is one conclusion you can draw from photographer Marcel Rius's Fanatic Wars. He's spent years documenting Star Wars cosplayers and collectors in Mexico, visiting their homes and putting together a visual answer to the question: how do you live with Star Wars?
---
Mar 28, 3:59PM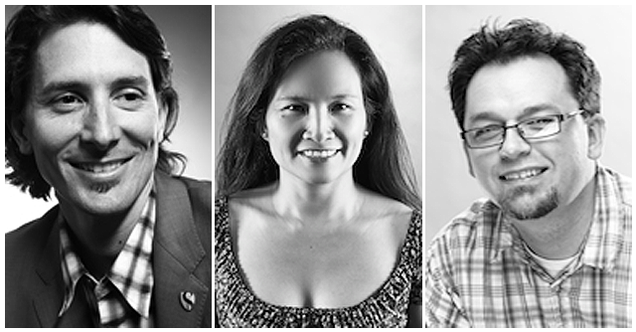 [Update: comments are now closed] The singularity may a nebulous, ominous concept, but there are many groups working in the present to bring us closer to this future state, and ensure that we're prepared to make the most of it when we get there. Singularity University (SU) is one such organization, and Rob Nail (CEO of SU), Emeline Paat Dahlstrom (the Chief Impact Officer at SU), and David J. Hill (Director and Editor-in-Chief of Singularity Hub) are in the comments to discuss why forward-thinking entrepreneurship is our best approach to understanding the singularity.
---
Mar 28, 3:58PM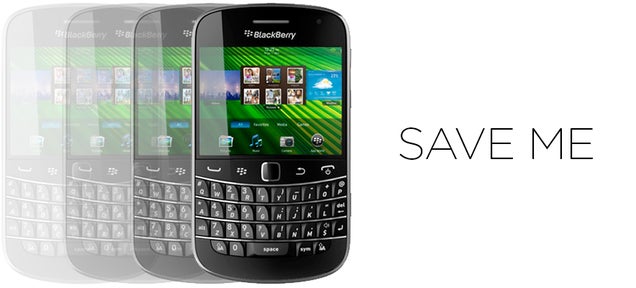 In a move that is equal parts admirable and bleak (but mostly bleak), BlackBerry has chosen to valiantly fight the imminent march of time. Instead of trying to build the next Big Thing, the company is going back to what it knows works best: 2011. Say hello to the Bold. Again.
---
---
If at any time you'd like to stop receiving these messages, just send an email to feeds_gawker_com_gizmodo_full+unsubscribe-zeit_zeit.hightech01=blogger.com@mail.feed2email.net.
To stop all future emails from feed2email.net you can reply to this email with STOP in the subject line. Thanks